Modern technic increases the effectiveness of work
In Yunusabad district of Tashkent city, A length of 2.93 kilometers of new subway building is being built underground. This is the second stage of the Yunusobod subway, which will be completed in 2019. The Yunosabad subway line will be extended to 2 stations again after completion of this creative work. These are "New Yunusabad" and "Turkistan" stations, both of which are built on the basis of a unique architectural solution. Here construction and installation works are being carried out open and closed method. Horizontal drilling technique has been brought together with the German group HERRENKNESHT AG for construction works on the closed section of the line.

This drilling complex was fully assembled with the participation of German and local specialists. With this technique has been recently started drilling works under the land. This line is worked on two schemes, which about 200 employs are worked there.

More than 300 meters of drilling works can be done with new equipment every month.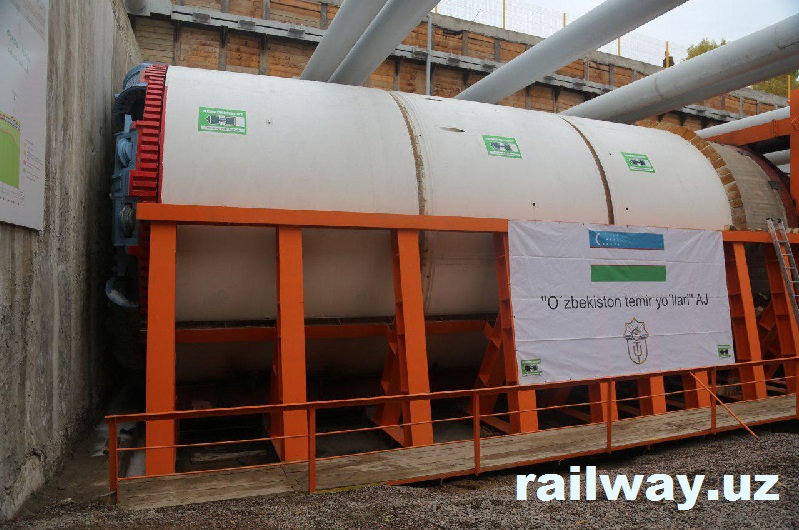 There are worked about 30 people each scheme on this technique. Our specialists can work comfortably with this technique. Because they have been trained in Germany in this field. Up to now construction works carried out at a distance of more than 200 meters on the open method.

It should be noted that in addition to drilling with this technique, the tyubings installation of the underground road can also be done. According to the information, modern construction equipment has been imported from the world-renowned companies of Germany, Italy, China and Serbia. For example: there are two 200 tons lifting cargo chain crane only one in Central Asia, three 70 tons high-definition (telescopic) auto-crane, slapping the pile and drilling equipment. These techniques have a great impact on the quality and speed of construction work.
Information Service