"Star of Anhor": the view is higher, the horizon is wider, the impressions are bigger!
Today, at 17:00, a new and of course, the highest "Ferris wheel" attraction has been opened, this attraction is the best present not only in the capital, but also in our country as a whole.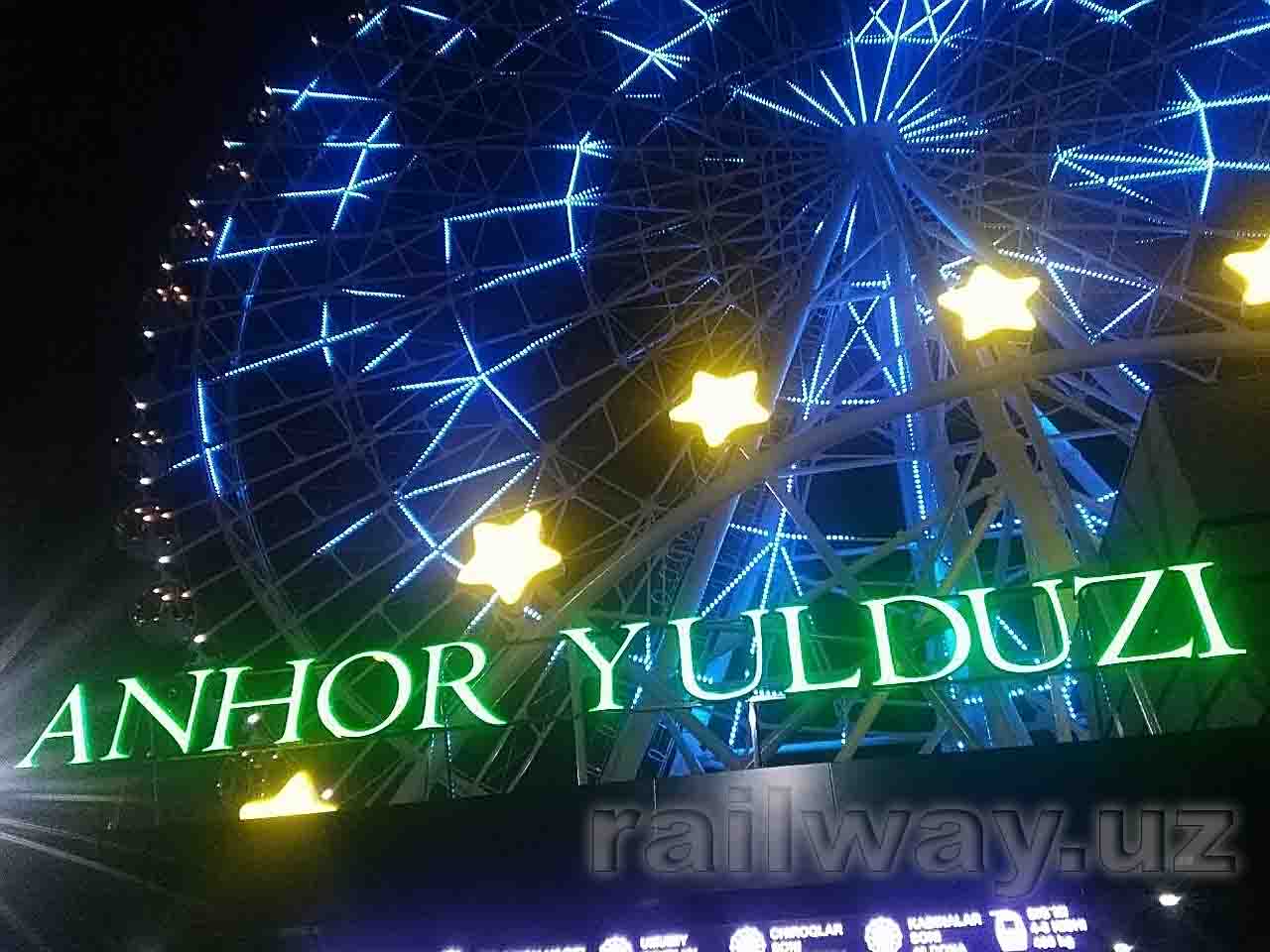 Despite the rather cold weather, the flow of people visited to the premiere of the attraction to the park of the rest and entertainments "Anhor-locomotive" and the number of visitors were increased every hour.
72 meters above the ground and already the capital, in full view. The panorama of evening Tashkent from the height, the city lights and its festive decoration is fascinating. The wheel is very smooth ride. Fall out of the booth is absolutely impossible. For security reasons, it's locked from the outside, you can't open it from the inside. This is done, as they say, just in case. So that no one has even the slightest opportunity to get out of the cabin at maximum height. Below are specially trained operators who accompany people to land and meet.
The cabins have air conditioning system. In summer, there will be a comfortable temperature. In the cold season, the heating system is not provided, as the effect of misted Windows will interfere with enjoy the panorama outside the window.
A special festive atmosphere and mood for the visitors was also presented by a concert of local pop stars.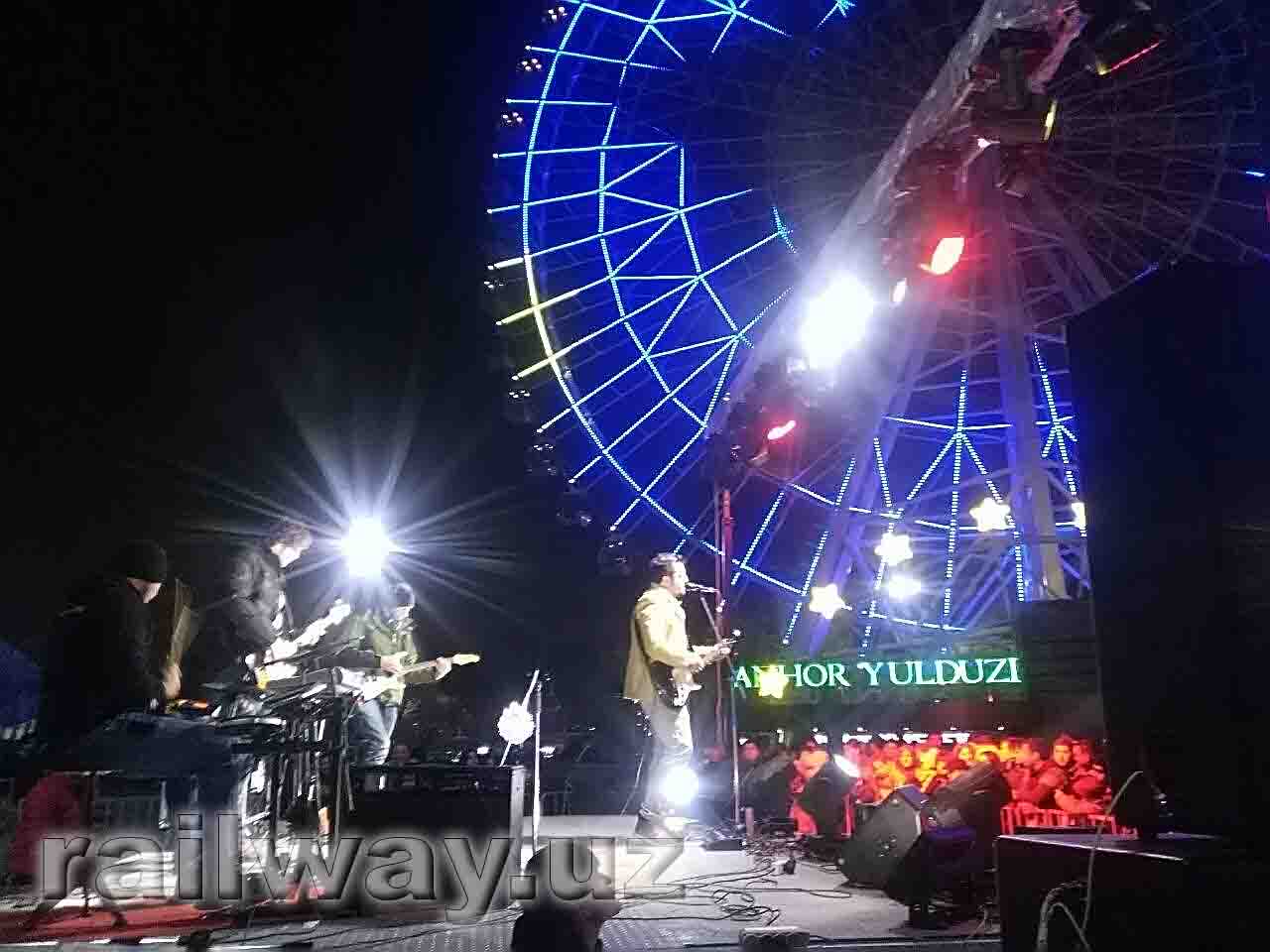 Basic information about the ride on the attraction:
- The highest point of the attraction is 72 meters;
- A full circle takes place in 12 minutes;
- The total weight of the attraction - 298 tons;
- The total number of booths - 48, each is designed for 4-6 people;
- The total weight of each booth is 450 kg;
- During movement it is forbidden to jump, swing and make sudden movements;
- It is impossible to pass on an attraction with food;
- It is forbidden to smoke in the booths;
- Children under 7 years old are not allowed without an adult;
- Persons suffering from fear of heights and dizziness, having cardiovascular diseases, high blood pressure and diseases requiring surgical intervention are not allowed;
- Persons in a drunken state are also not allowed;
- For the safety of passengers in each cabin video surveillance is conducted;
- The price of the trip (one lap) - 12.000 soums, VIP-cabins - 20.000 soums (there is a cash and non-cash payment);
- Attraction opening hours 11:00 - 23:00
For the consequences arising from the non-compliance with the rules of use on the attraction, as well as for the lost things in the territory of the object, the park administration is not responsible!
Administration of the "Anchor-Locomotive" park