About extra trains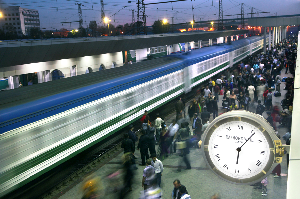 Joint-stock company "O ztemiryo'lyo'lovchi" since February, 2018 introduces additional runs on a passenger train in international traffic.
In particular, the Tashkent-Moscow, Tashkent-Ufa, Andijan-Moscow trains that run once a week will now go twice a week.
The train Tashkent - Volgograd will run 3 times a week.
Dear passengers! If you are faced with problems related to the purchase of tickets or other similar costs, please contact the regional reference JSC "O'ztemiryo'lyo'lovchi", or can be accessed through the application "Telegram" at the number + 998-90-957-78-74 .
JSC "O'ztemiryo'lyo'lovchi"